Fall down the rabbit hole with the Yellowstone Burners as we present Steampunk Wonderland, a creative and whimsical New Year's Eve celebration in Cody, Wyoming for adults ages 21+. We are turning our industrial arts space into Alice's Enchanted Forest complete with a Mad Hatter Tea Party, the Caterpillar's Lounge, and the Queen of Hearts looming all around. We'll have food, drinks, games, chill spaces, dance spaces, art spaces, and more. This is the premiere New Year's Eve celebration for those who want to experience something different with lots of fun throughout the entire evening. This is a fundraiser for the Yellowstone Burners, a Cody-based nonprofit collaborative art group inspired by the annual event known as Burning Man.
**NO ENTRY AFTER 10pm: Our volunteers want to have fun too and we require ID checks. So get here before 10pm and join us for a full evening of adventure.**
**LOCATION: Follow the White Rabbit to 2537 and 2527 Frank Court in Cody, WY; These are two large shop spaces located in a cul-de-sac directly behind Reno Collision on one side, Beartooth Inn and Wyoming Authentic Products on the other side.**
**SUGGESTED DONATION: $15/person in advance, $20 at the door: includes entry, lots of enchanted space to explore, different music in different areas, spaces to play games, opportunities to create art, areas for dancing, places for lounging, non-alcoholic drinks, and food. Beer and wine will be on-hand for an extra donation amount of your choice. We are a nonprofit art group and this event is a fundraiser. Get your ticket now:
https://www.tickettailor.com/events/yellowstoneburners/217227/
.**
**CONTACT: April Jones; april@yellowstoneburners.org or call (307) 213-9273 or Danielle Whitaker; danielle@yellowstoneburners.org or call (307) 296-6988.**
**DRESS UP: Costumes are highly encouraged! Check our Facebook, Instagram, and website for costume inspiration or search online for "steampunk style" and create your own Victorian/Western/Industrial spin on an Alice In Wonderland character.**
**OPTIONS TO NOT DRINK & DRIVE:
- Consider booking a room at the Beartooth Inn located right next door to our event location: (307) 527-5505.
- Bring your own camper trailer/RV! We don't have hook ups but we do have lots of parking space. So bring your own place to stay and enjoy the evening with no worries.
- Call Town Taxi and come back the next day to get your vehicle: (307) 250-3939.**
Powered by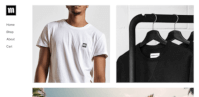 Create your own unique website with customizable templates.